Demon on off
This light-piece is adding drama to the implicit and restrained art deco style of the Sainctelette bridge between Molenbeek and the center of Brussels. The general lighting of the whole bridge is quite sober. The four demon faces on the inner side of the bridges pillars are lit from below which creates an eery atmosphere, but rather of the cliché kind. One of the faces is now lit in a fast paste tempo that puts some nervous spice in the bridge's nightly existence.
The work is on view since 2014. I still need to work on installing a sign with motivation, background info and credits.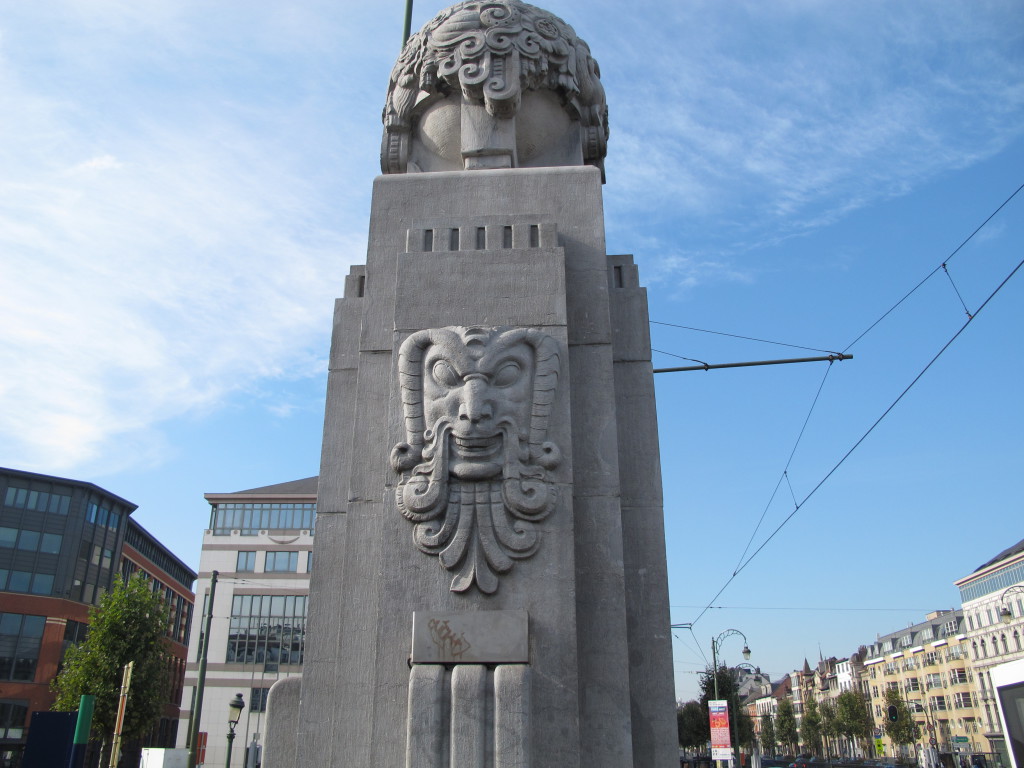 Demon relief in context of the bridge pillar and surroundings.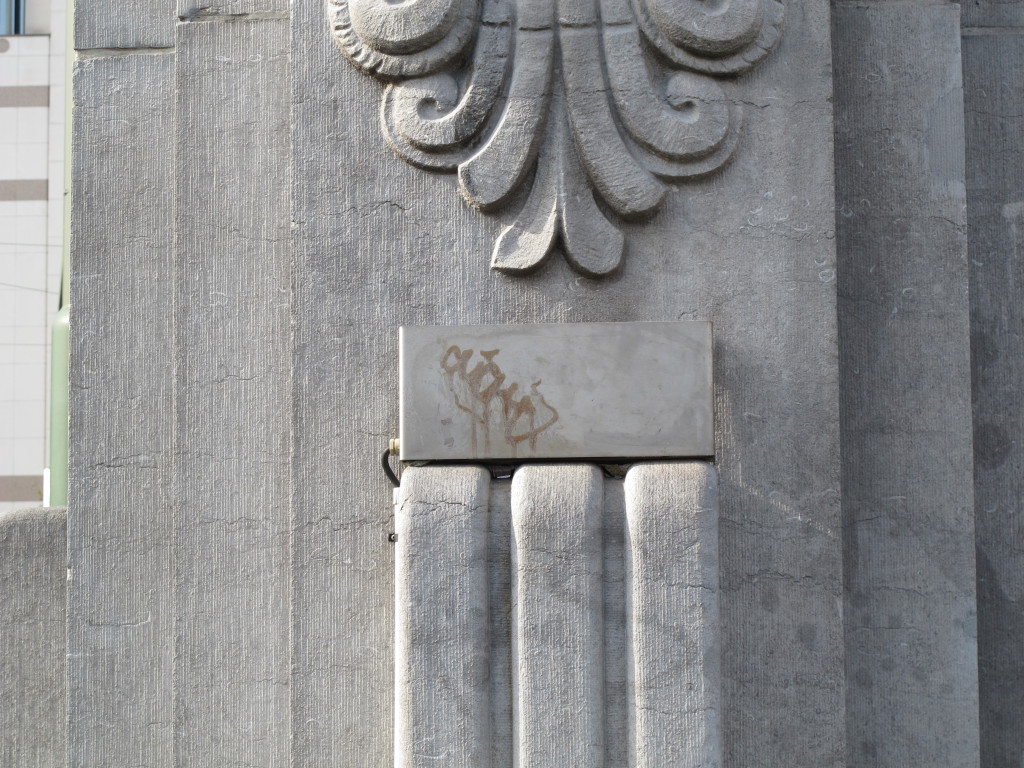 Metal box containing light fittings
In 2009, when the general LED lighting was provided, Phillips together with Brussels minister for mobility and public works Pascal Smets were proud to announce on the Phillips Newscenter website that the electricity consumption of the new LEDs was "less then the consumption of three vacuum cleaners".
(In case the site is down or no longer available, I pasted that news in a PDF file which you can read here.)
The information panel next to the bridge reads:
Sainctelette square takes its name from Charles Xavier Sainctelette (1825 – 1898), a liberal politician, an industrialist who was linked to coal merchants in Hainaut and a staunch defender of the Port of Brussels. It dominates the junction between the Willebroek Canal (16th century) and the Chareleroi Canal (1832), two waterways that are complementary but that have distinct histories.

The bridge was built in 1934 by the architect Victor Rogister, and is framed by four large idealised human figures made from blue stone by the sculptor Ernest Wijnants. They are in the Art Deco style, thereby demonstrating one of the styles showcased during the Brussels International exhibition of 1935.
(port.brussels / visit.brussels)
The central theme of the world exhibition was colonisation and the 50th birthday of Congo-Freestate. (the Belgian colony) The style of the bridge is very much in keeping with that of the Exhibition Palace on the Heysel, or even the Basilic of Koekelberg which is further up the road. Typical projects built with money from the colonies.